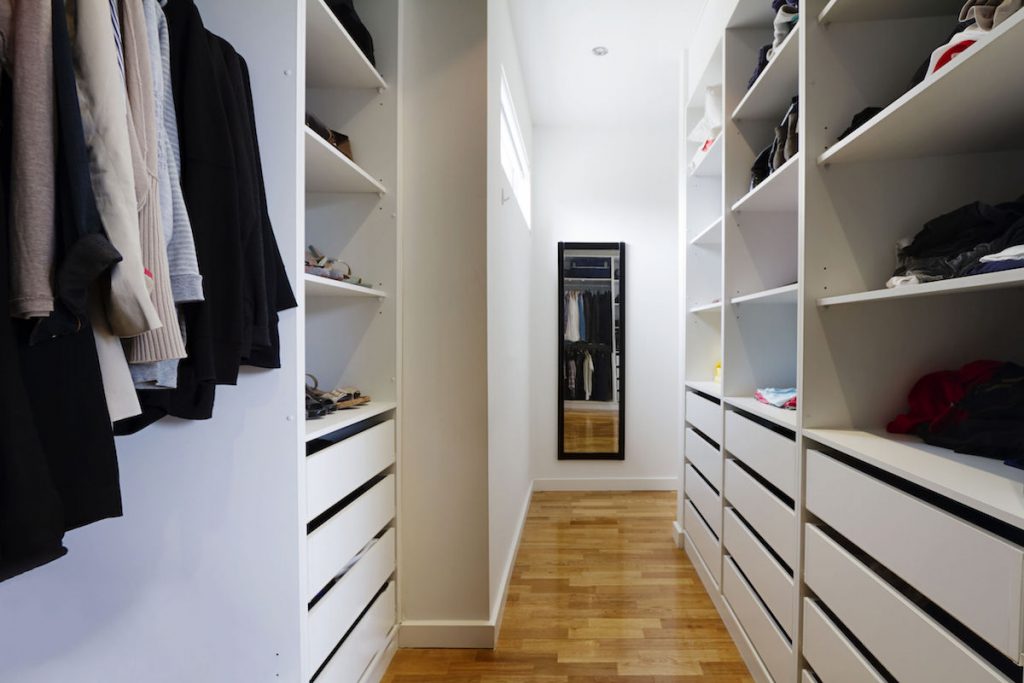 Abode Wardrobe walk in wardrobe organisers or systems. Accessories can be added to any system below.Soft close draws, trouser racks, pull out shoe shelving Pull out pivot mirror, iron board draws, jewellery draws to name a few.
White Melamine system
White melamine a systems that never goes out of date. White systems clean, fresh and built to last. This system is so flexible in design from simple to complex. If you want to add a little colour we can on draw faces or use a coloured edging tape.
Polaris system
Exclusive to Abode Wardrobe. The Polaris is a very popular and modern system made especially for walk in wardrobes and walk through wardrobes.
Coloured system
Coloured systems Abode Wardrobe carry a very large range of coloured  melamine samples also comes in woodgrains and different finishes to choose from. We can add one colour, 2 or more colours. Add colour to draws and pull out shoe shelving or coloured edging tape. Coloured systems are perfect for walk in wardrobes.
Abode Wardrobe are custom made. In some homes walk in wardrobes have challenging spaces so we cater for unusual, sloping roofs and long spaces.
With planning solutions can be found.
Abode Wardrobe has over 10 years' experience.
Knowing this you are in good hands.
Show or tell us what you wish to store and we will do the rest.
For a complementary in home consultation contact us or call 0800422633 and have an experienced consultant visit you.
Abode Wardrobe uses New Zealand materials locally made products..