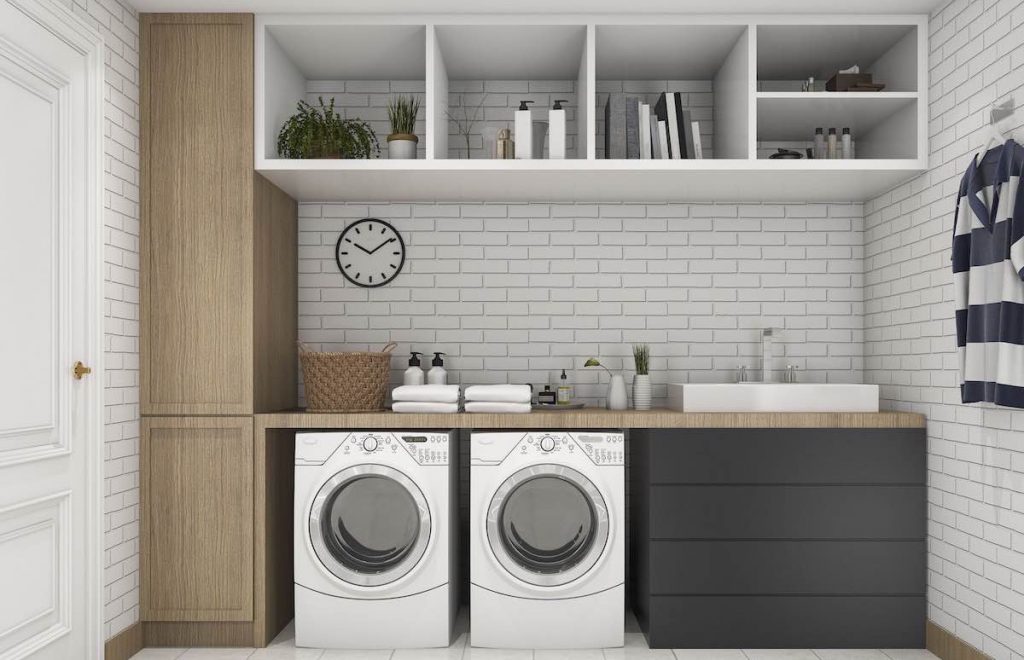 Abode Wardrobe are custom made laundry system specialists.
We install benches, cabinets and accessories creating clutter free spaces to make your laundry an enjoyable space to work in.
Abode Wardrobe custom build and also install your custom designed laundry solution.
We build cabinets with sliding or hinged doors and drawers.
We can cover in your appliances and create cabinets to house your vacuum cleaner, broom, ironing board etc.
Abode wardrobe can install cabinets for your linen, bedding, towels and duvets.
We also have a range of shelving from adjustable to fixed. We install solid melamine, white ventilated wire or pine slated shelving.
White ventilated and pine slated shelving is great to let the air through especially when there is a hot water cylinder in the same space.
The solid melamine is great also especially when storing smaller items. You can have the best of both worlds by combining the two together in the same laundry space.
Abode wardrobe has also a range of laundry storage accessories including:
Built in laundry hampers with washable calico hampers
Laundry baskets on wheels
Pull out ironing boards
Drawers for small items to store in
Baskets for detergents
Hooks for laundry hampers
We have many useful storage solutions to make your space easy to use and work in.
Show or tell us what you wish to store and we will do the rest.
For a complementary in home consultation contact us or call 0800422633 and have an experienced consultant visit you.